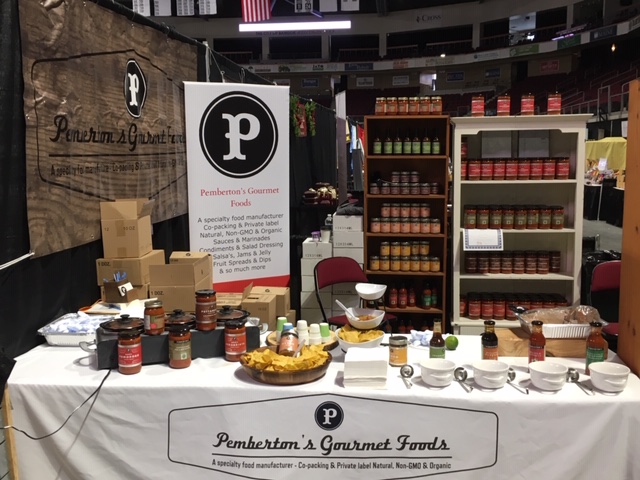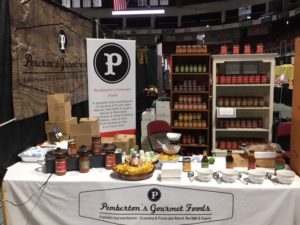 The Maine Harvest Festival, located in Bangor, ME hosted over 200 Maine farmers and festival food producers at the Cross Insurance Arena on November 23-24.  Pemberton's Gourmet Foods was proud to be one of the many talented, local Maine companies who were showcasing their specialty products for thousands of cheerful shoppers.  Chef Mangino's culinary skills were on full display as people crowded around the Pemberton's booth all day long. Shoppers enjoyed tortilla chips and mango salsa while waiting to get a taste of the flavorful meatballs smothered in Pemberton's gourmet pasta sauces.
Chef Mangino and the rest of the team were in their element serving delicious food to the public and proudly sharing the unique story of Pemberton's to everyone within ear shot.  Thank you for all who stopped by the booth this year and for those who missed out we will hopefully see you at next year's festival!
Check us out in this video of the 2019 Maine Harvest Festival.  You can see Chef Mangino and the team in their booth around the :50 second mark!