Our Facility for Food Service Companies
Pemberton's has been providing packaging services to Food Service Companies for over 20 years. At our 10,000 square foot small-batch facility in Gray, Maine, Pemberton's cooks and creates some of the most delicious pasta sauces, steak sauces and marinades, salsas, jams, jellies, condiments and other handcrafted artisan products enjoyed by gourmet food enthusiasts across America.
In 2018, we upgraded our three 100-gallon stainless steel kettles used for hot acidified food cooking and preparation.  A separate stainless-steel kettle is used for mustards and other cold products.  Our high-pressure bottling machine fills two sterilized bottles at a time and is built into the assembly line. Filled jars, while still hot, are capped through our steam-fired Italian manufactured Massilly capping machine. Product is run through our label machine and then boxed, cooled and palletized – ready for shipping to the customer. The entire process is streamlined and designed for efficiency in production.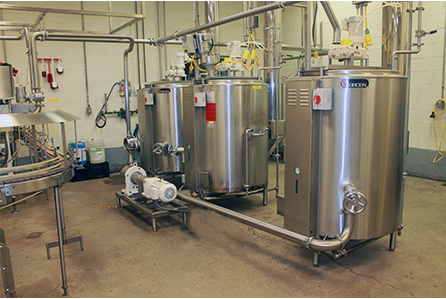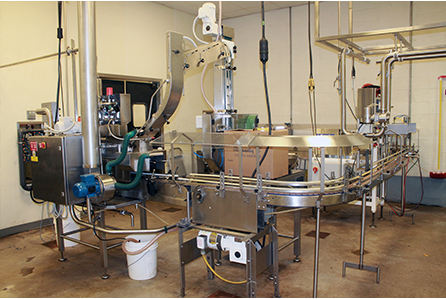 Pemberton's works under the Food Safety Modernization Act of 2013 and takes food safety seriously. Our processes are submitted to and regulated by the FDA to ensure compliance with the most up to date safety regulations.
Finished products are generally shipped to the customer via common carrier within a day or two of production or picked up directly at our facility by the client.
Culinary Research & Development
Pemberton's is one of the best small-batch Food Service Companies in the Northeast
Managed by our President and Chef, Sam Mangino, Pemberton's has been a family-owned business for nearly 20 years. Chef Mangino brings a high-level of expertise to the business and is highly regarded in the food service industry. With brand-new equipment, extensive food service experience and a strong history of growth and success, Pemberton's is a premier food service company.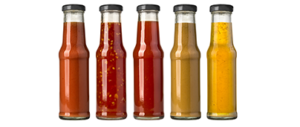 Premium Ingredients
We use only the finest ingredients to produce the premium products you expect from Pemberton's. Our hot acidified products retain their rich flavors to create top-notch sauces with substance and texture. Jams and jellies are cooked to bring out the delicate taste of berries that are not overly sweet. Of course, our Death by Chocolate uses only the best sourced ingredients to create a product that is perfectly balanced between sweet and delicious.
Quality Equipment
All our equipment is state of the art and designed to create the best artisanal products available, efficiently and cost effectively to meet a variety of customer requirements.  Our own products are cooked and processed through the same commercial grade equipment as our co-packing and private label customers' artisan products. Our quality equipment enables us to cook and package the gourmet foods enjoyed by food enthusiasts across America.
Questions About Our Services?
At Pemberton's, we know that bringing a food product to market involves many complex steps in production, food safety regulations and testing for allergens, which is a concern for any size company. We have the expertise and the equipment to produce handcrafted artisan products – ready for market. To learn more about our facility, gourmet food services or to schedule a tour, contact us below or give us a call at 207-657-6446.