Private Label Food Manufacturers
Known for its artisan, small-batch, gourmet food production, Pemberton's facility is ideal for corporations desiring to create new products under their own private label. Our culinary team creates gourmet products of distinction by blending delicate flavors while retaining the full texture of each ingredient. With every batch, we use the finest ingredients, carefully hand-measured and mixed to produce outstanding results.
With nearly 20 years of small-batch co-packing experience, Pemberton's is poised for expansion into Private Label brands. Our newly upgraded facility can produce hundreds of cases per day of various quality hot and acidified sauces, condiments, jams, spreads, marinades, and more, in an efficient and cost-effective way. Our private label contract services include handcrafted production, quality lab testing, assembly-line bottling, branded labeling, and boxing and shipping of your final product to your distribution center.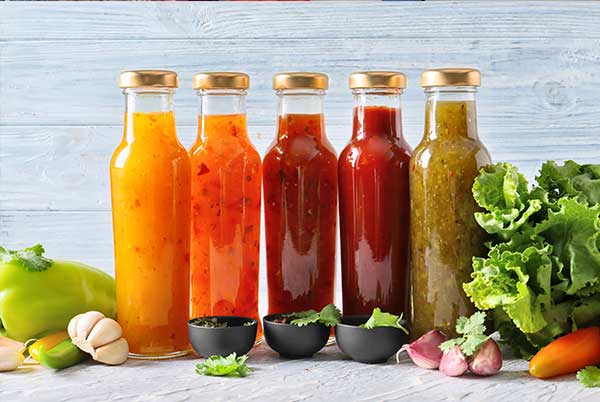 Pemberton's focuses on small-batch artisan food production, allowing for an accumulative process and the flexibility to create limited-edition products, test-run variations, and sample your products throughout the process, without a major financial investment. We will work closely to develop a strategy that encompasses the details for producing your organization's next market-ready private label product.
Culinary Research & Development
Private Label Food Manufacturers – Premium Small-Batch Quality
As a Corporate Chef with over 25 years of experience, Chef Sam Mangino is renowned for product ideation of gourmet foods and leads our culinary team on every product we bring to market.  He stays up to date on new product trends and flavor nuances and leads his culinary team to research and develop new private label food products. Learn more about Chef Mangino and his extensive food service experience.
At Pemberton's, client confidentiality is extremely important to us. Our Non-Disclosure Agreement ensures your recipes, company information, or project progression will not be shared with competitors or the general public at any time.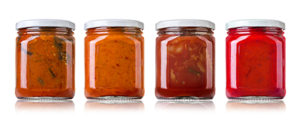 Premium Quality & Processing
Our 10,000 square foot facility houses fully updated, state-of-the-art equipment which includes three 100-gallon artisan kettles ideal for premium, handcrafted, small-batch food production, while ensuring a consistently superior product that meets FDA food safety guidelines.  Products are thoroughly tested for allergens, nutrients, and other characteristics for placement on product labels.
Packaging
​Once the product is cooked to the client's specification and brought to the appropriate temperature, it is pumped into sterile glass jars, it continues through the production line for capping, labeling with your branded label, product boxing, cooling, and finally palletizing – ready to ship to your facility via common carrier or scheduled pick up for local companies. We take care of all production details so that your organization does not have to.
Questions About Our Private Label Services?
At Pemberton's, we know that bringing a food product to market involves many complex steps in production, food safety regulations, and testing for allergens, which is a concern for large organizations. We have the expertise and the equipment to take your idea, develop the recipe and produce handcrafted product – ready for market. To learn more about our facility, gourmet food services, or to schedule a tour, complete the contact form below or give us a call at 207-657-6446.