If you are a person who loves to reward themselves with a delicious treat once in a while, we have the ideal product for you.  Using it on top of an ice cream sundae or as an ingredient in baked goods such as banana bread, we believe our famous chocolate sauce will provide your taste buds with the satisfaction that they desire.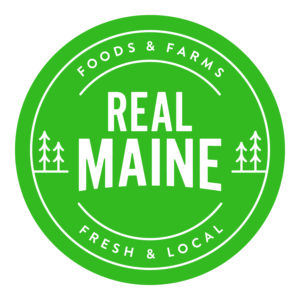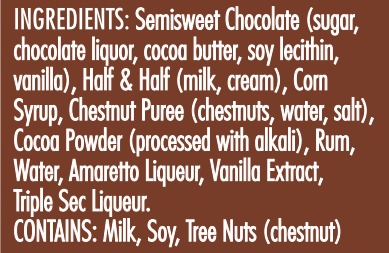 Only logged in customers who have purchased this product may leave a review.
Death By Chocolate is what first put Pemberton's in the minds of every person in New England nearly 20 years ago.  A delicious dessert topping that combines the satisfying flavors of semi-sweet chocolate and French chestnut to really tug on the heart-strings of any chocolate lover. Just one tiny spoonful will make you think you have died and gone to Heaven!
Ideas For Cooking
Dangerously delicious! Heat & serve over your favorite dessert. Perfect spoon fudge!
Contains
Semisweet Chocolate (sugar, chocolate liquor, cocoa butter, soy lecithin, vanilla), Half & Half (milk, cream), Corn Syrup, Chestnut Puree (chestnuts, water, salt), Cocoa Powder (processed with alkali), Rum, Water, Amaretto Liqueur, Vanilla Extract, Triple Sec Liqueur. CONTAINS: Milk, Soy, Tree Nuts (chestnut)
Nutritional Facts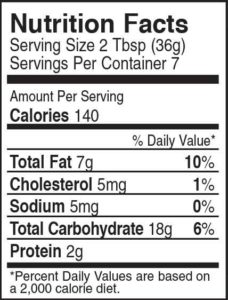 Recipe
TO-DIE-FOR BANANA SPLIT
For a heavenly after dinner treat, peel 1 large banana, cut in half lengthwise and set on serving plate. Place 2-3 scoops of vanilla ice cream on top of the banana. Top with whipped cream, sliced nuts, and fruit of your choice. Drizzle Pemberton's Death by Chocolate Sauce on top. Enjoy!"