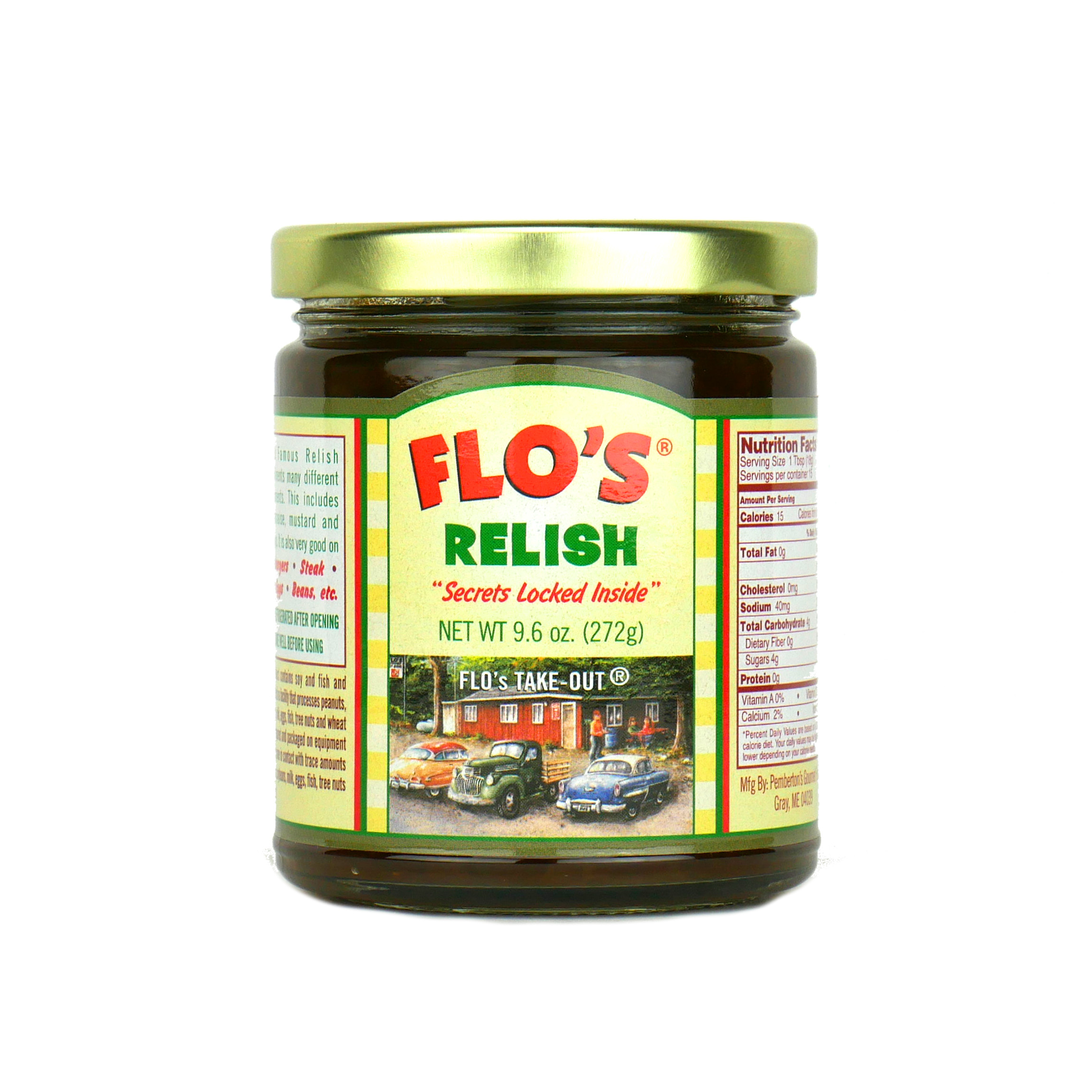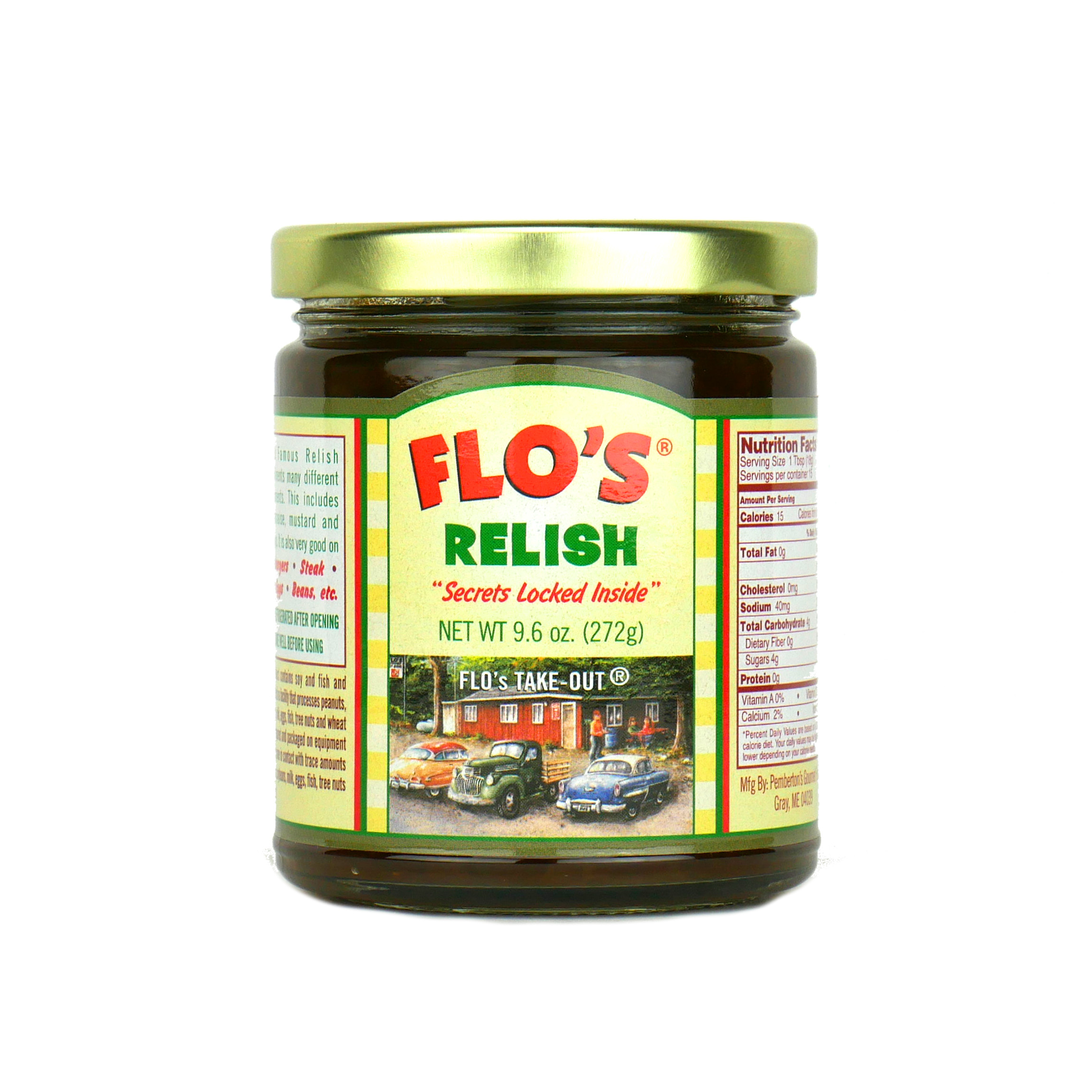 Flo's is one top-secret recipe you absolutely won't want to miss out on. Previously only sold out of a red shack in Cape Neddick, ME on top of natural casing frankfuters, loyal patrons would flock from all over the region to wait in long lines just for a taste of the alluring secret sauce. Delightfully sweet and sour, this mysterious Maine staple will not disappoint!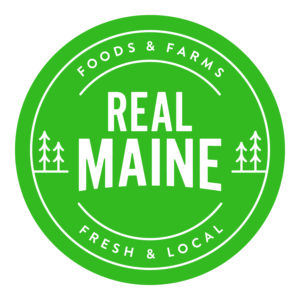 Only logged in customers who have purchased this product may leave a review.
Flo's Hot Dogs, a family owned and operated business in Cape Neddick, Maine specializes in steamed hot dogs. To go along with their "red snappers", Flo's created an incredibly popular and award-winning sauce, which is a secret recipe that has drawn in large crowds of loyal patrons for 60 years.  Absolutely unmatched as a compliment for steamed hot dogs and other meats, Flo's world famous relish is one family recipe you won't want to wait to try.
Ideas For Cooking
This famous relish works well with many condiments such as mayonnaise, mustard, and ketchup. It is also very good on: hamburgers, steaks, ham, eggs & beans.
Contains
Onions, molasses, relish (cucumbers, corn syrup, cabbage, vinegar, salt, calcium chloride, sodium benzoate [a preservative], guar gum, xanthan gum, aluminum polysorbate 80, natural and artificial flavors, oleoresin_tumeric), ketchup (tomato concentrate, vinegar, high fructose corn syrup, corn syrup, salt, spice, onion powder, natural flavoring), vinegar, gravy (carmelized sugar, caramel color, water, hydrolyzed soy and corn protein, vinegar, spices), worcester sauce (vinegar, molasses, high fructose corn syrup, anchovies, water, hydrolyzed soy and corn protein, onions, tamirands, salt, garlic, chili peppers, natural flavorings, shallots) and spices.
Nutritional Facts
Recipe