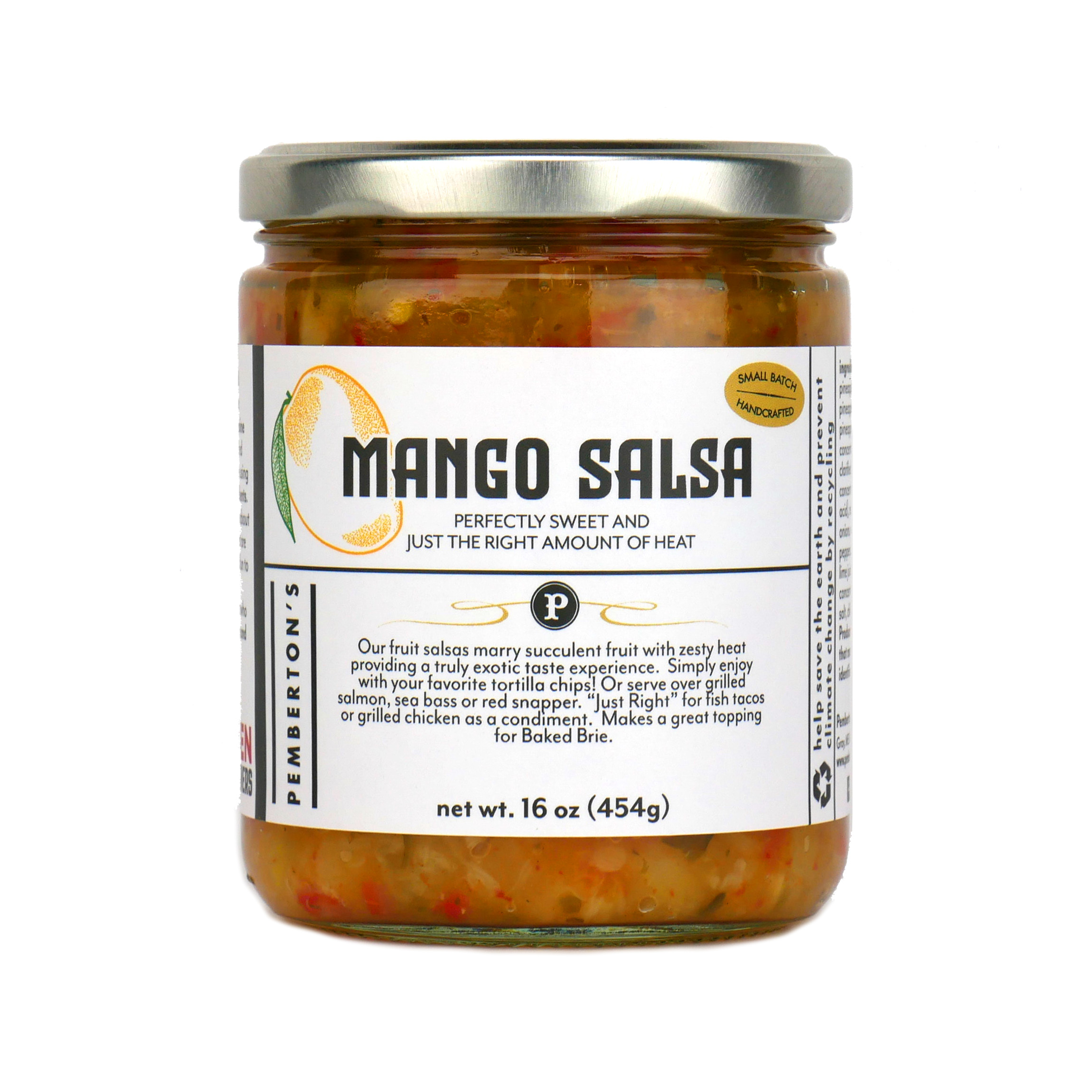 Pemberton's Spicy Mango Salsa
An exciting and colorful tropical salsa with a bit of a kick to it. With a succulent, fruity flavor from mangoes & pineapple and zesty heat from jalapenos, the spicier version of our mango salsas will bring any dish to life.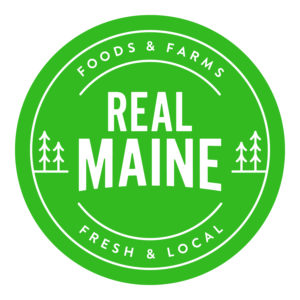 Only logged in customers who have purchased this product may leave a review.
Pemberton's Spicy Mango Salsa is just what you need to kick happy hour up a notch.  Blending the sweetness of pineapples and mangoes with the "zip" from jalapeno peppers, we have created a salsa that is uniquely formulated to energize the taste buds and your guests.  Dip a tortilla chip or layer on top of chicken, and your guests will be full of joy and dancing the Salsa before you know it!
Ideas For Cooking
Serve over grilled tuna or halibut; perfect with fish tacos or try with grilled shrimp. Or simply enjoy with tortilla chips.
Contains
Mango, Crushed Pineapple (pineapple, pineapple juice), Onions, Red Bell Peppers, Water, Sugar, Garlic, Lime Juice, Jalapeno Peppers, Concentrated Passion Fruit Juice (passion fruit concentrate, filtered water), Cilantro, Concentrated Orange Juice (orange juice concentrate, filtered water), Salt, Spices
Nutritional Facts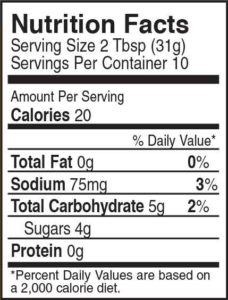 Recipe
SPICY MANGO SALSA GRILLED CHICKEN
Lightly pound 4 skinless, boneless chicken breasts with a mallet to flatten. Beat 1 egg and 1/4 cup of milk together and coat chicken, then coat with breadcrumbs. Chill for 1/2 hour. Saute chicken in 1/4 cup of olive oil until cooked through and juices run clear. Top with Pemberton's Spicy Mango Salsa and garnish with cilantro. Enjoy!"